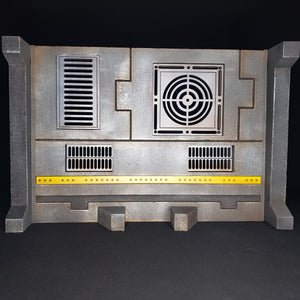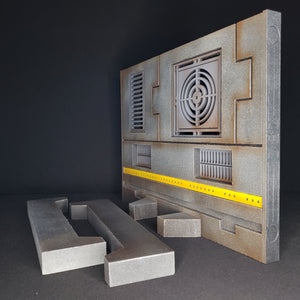 CRASHBOX is proud to offer THE K0MPLX -

SECTOR 3378 - THE KOVETOUS PANEL

 How do you Display? Use this futuristic diorama to showcase and photograph your collectables.
Constructed of XPS foam, PVC, acrylic, and MDF components.  Fully compatible with other components of the K0MPLX.  
THE KOVETOUS PANEL measures 15" (17" with pillars) x 11.5" and is 3" deep.
*PRE-ORDER* All CRASHBOX items are hand finished and no two are the same. Paint variances will occur. Changes in design may occur in an effort to provide the best product.