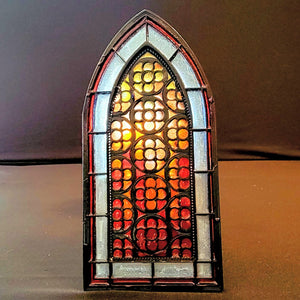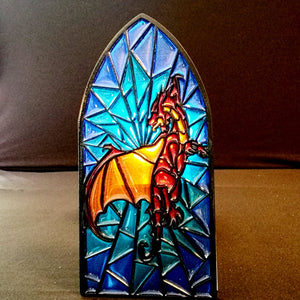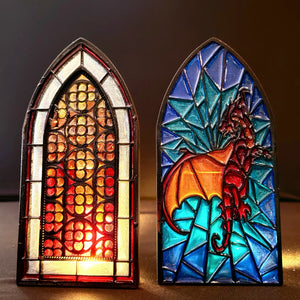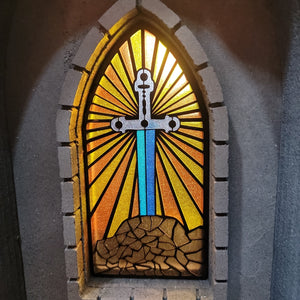 Crashbox is proud to release our "Stained" collection.  There are two pieces available at launch - The Spitfyre and the Brimstone.  Each one of these beautiful windows are precision cut and hand filled with colored resin.  The Spitfyre showcases a beautiful red dragon in a bright blue sky.  The Brimstone - while a much more classic design - depicts something much darker.  Any simple lighting behind the windows brings them to life. Sized to fit within our "Edifice" piece or to be used however you like.  
Constructed of MDF and Resin
8" H x 3.75" W
All CRASHBOX items are hand finished and no two are the same. Paint variances will occur. Changes in design may occur in an effort to provide the best product.