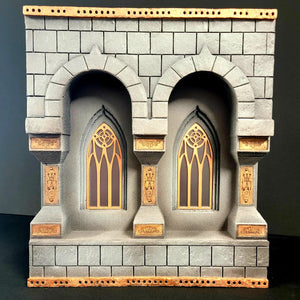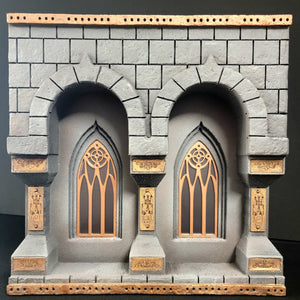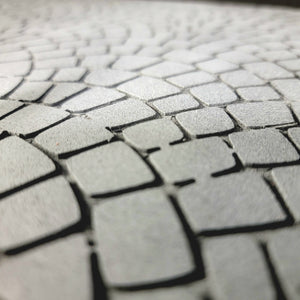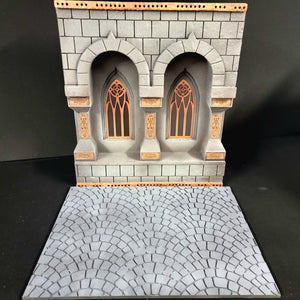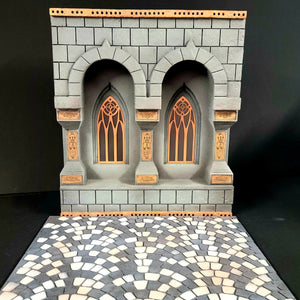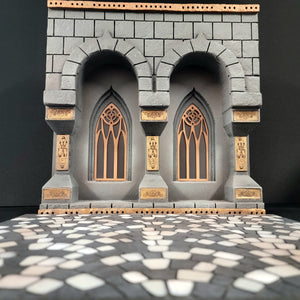 Crashbox presents: "The Echelon II Combo." This piece is sized to fit perfectly with your Mythic Pieces collection and is also designed to work as a stand alone piece.
Bundle Includes:
One Echelon II Panel
One Floor
(Choose from Cobblestone Grey & Cobblestone Multi)
Constructed of XPS foam and acrylics.

*PRE-ORDER* This item is made to order and is hand finished.  Variations in color are expected and will occur.


Approx Measurements

Echelon II Panels (Standard 14" x 15.75" x 4.25" / Detolf 14" x 14" x 4.25")


Cobblestone Grey & Cobblestone Multi 15" x 11.75"

All CRASHBOX items are hand finished and no two are the same. Paint variances will occur. Changes in design may occur in an effort to provide the best product.