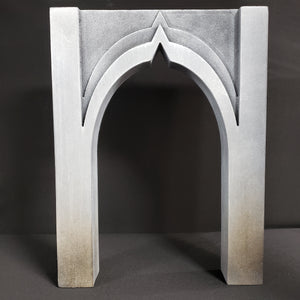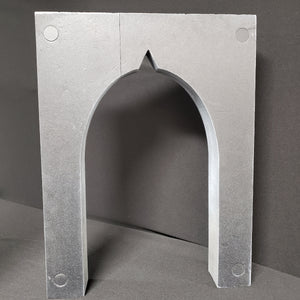 We have removed the back panel from Mythic Pieces set one to create a visually stunning archway for your set ups and photography.  Magnets have been added to the back to allow new panels that will be offered in the future.  Variations in paint and finish will occur and should be expected.  

**DETOLF SIZE DESIGNS ARE AVAILABLE 
 *PRE-ORDER* All CRASHBOX items are hand finished and no two are the same. Paint variances will occur. Changes in design may occur in an effort to provide the best product.