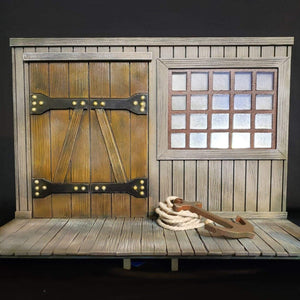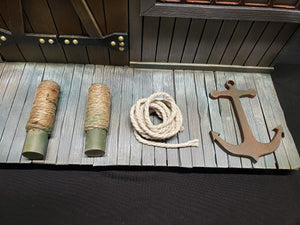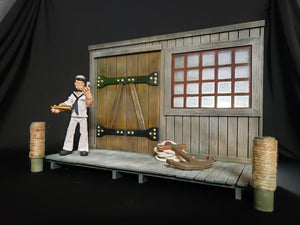 The Dock is a Crashbox Original.  Often imitated but never duplicated, this amazing diorama fits the bill for Popeye and Friends!  Our production version of the display created for Mezco Toyz SDCC 2019 will neatly fit in an Ikea Detolf, as well as on any shelf in your home or office.  Works well with other figures and lines as well.  This is a limited time pre order to coincide with the new figure two pack release.  Set includes the Dock, two wrapped pillars, anchor, and coil of rope. 
*Figures are not included and are for display demonstration only*

*This Crashbox Custom is made to order.  Please allow 6 - 8 weeks for your items to be shipped* All CRASHBOX items are hand finished and no two are the same. Paint variances will occur. Changes in design may occur in an effort to provide the best product.